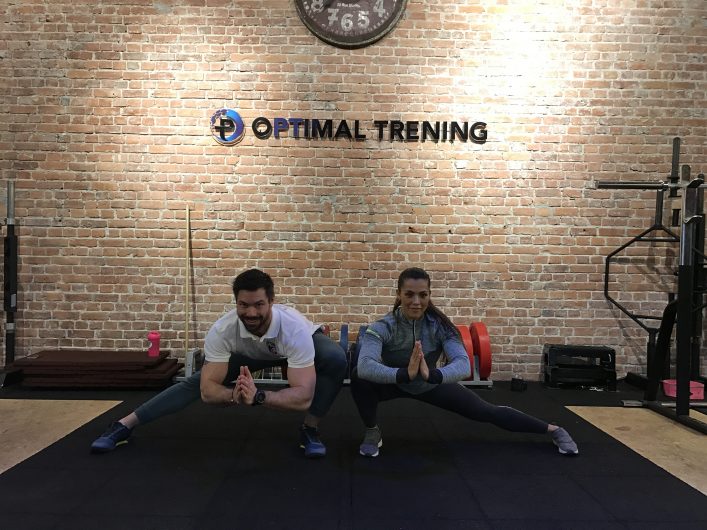 Sammen med Optimal Klinikk, som jeg har samarbeidet med i snart to år, har jeg laget en liten miniserie med dynamiske mobilitetsøvelser. Mange har et ønske om å få bedre mobilitet, men det er ikke alltid like greit å vite hvor en skal begynne.
Derfor kommer jeg til å poste en ny øvelse hver uke, i ti uker. Øvelsene krever ingen utstyr og kan utføres hvor som helst. Disse øvelsene er ikke bare ypperlige for å bedre bevegelsesutslag, men også gode for å varme opp, samt forberede kroppen på tunge belastninger.
Klikk på navnet på øvelsen, for å komme til tidligere videoinnlegg.
♥Øvelse fra uke 1 –  Squat to stand 
♥Øvelse fra uke 2 –  Worlds greatest stretch
♥Øvelse fra uke 3 –  Hofteåpneren
♥Øvelse fra uke 4 –  Sittende hofteåpneren
♥Øvelse fra uke 5 –  Klokke utfall
♥Øvelse fra uke 6 – Skorpionen
Ukas øvelse er:
♥ SKØYTELØPERN – bedrer mobilitet i hofte og  på innside lår!
Jørgine♥