Jeg er 27 år. Jeg husker knapt at foreldrene mine har vært et par, og det har egentlig alltid vært to nesten separate verdener hvor livet mitt stort sett har foregått i mammas del. Jeg har tilbrakt helger og ferier hos pappa, og vi har lært hverandre å kjenne over tid. I et rolig tempo som etter hvert har utviklet seg til noe trygt og godt.
Allikevel er det så vanvittig stas når mine to opphav befinner seg i samme rom og for mer enn bare ett barnebytte eller en kort ordveksling. Jeg klarer ikke helt sette ord på hvorfor, og jeg blir egentlig litt tatt på sengen av min egen reaksjon…
Jeg knipser bilder. Snakker mer enn jeg pleier. Prøver å komme på gode minner eller situasjoner som vi alle har et forhold til. Noe som betyr noe for alle tre.
Jeg sier mamma og pappa i samme setning. Flere ganger. Litt for mange ganger.
Men det føles bare så bra å kunne henvende seg til begge. Samtidig.
Når de sitter å ser på potensielle leiligheter til meg og resten av gjengen min, blir jeg helt varm. Av glede. Og nå hører jeg at dette kan virke dramatisk.
Skulle nesten trodd at jeg er underernært på både kjærlighet og oppmerksomhet fra foreldrene mine, og det føler jeg for å presisere at på ingen måte er tilfellet.
Men det er rart, hvordan små ting ofte betyr mye og hvordan man kan føle seg stor og liten på samme tid♥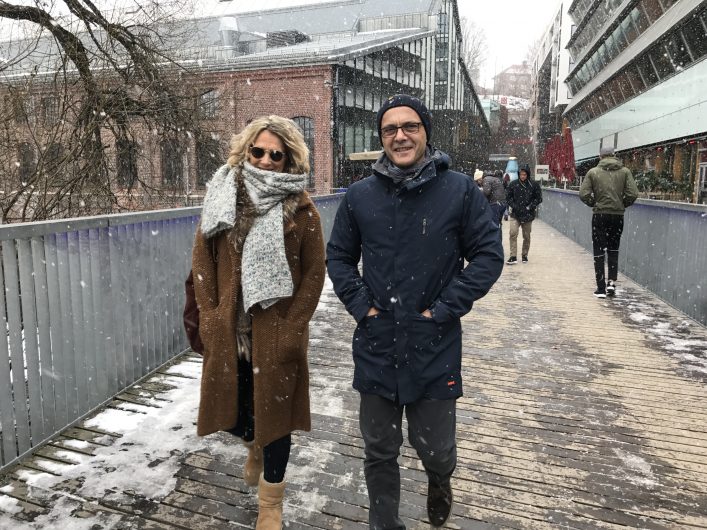 Jørgine♥