For noen måneder siden fikk jeg beskjed om at jeg var nominert i to kategorier i Vixen Blog Awards. Årets stjerneskudd og årets treningsblogger.
Som fersk blogger hadde jeg bare så vidt hørt om Vixen tidligere og skjønte ikke helt greia før jeg fikk vite at jeg var semifinalist. Først da gikk jeg inn og sjekket hjemmesiden og skjønte at dette var et seriøst opplegg. Det var stort!
Jeg skrev et innlegg med link til stemmesiden til Vixen, og glemte litt av det etterpå. Men det gjorde ikke dere! For til tross for at jeg ikke har vært så flink å "minne" dere på å stemme på meg, så må dere ha stemt likevel.
Plutselig var jeg finalist i begge kategoriene! Så… TAKK TAKK TAKK!
Det betyr søren meg mye å få bekreftelse på at det man gjør er bra og at dere syntes jeg er en verdig vinner. Derfor følte jeg egentlig at jeg hadde vunnet lenge før navnet mitt ble ropt opp.
MEN… Det var veldig stor stas at juryen var enig i at jeg fortjente en pris for det hadde jeg egentlig ikke forventet. Tenkte det kom til å bli en av de mer rutinerte, en av de som ikke tar seg to uker juleferie fra bloggen 😉
Så nå sitter årets treningsblogger i sofaen med hele familien og er veldig stolt og glad!
Takk igjen!♥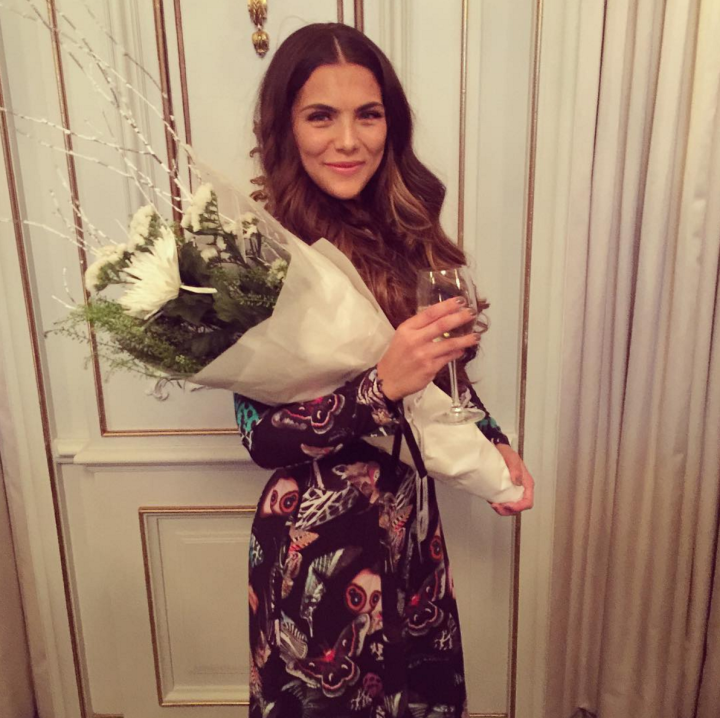 God lørdag søtnoser!♥
Jørgine