Da har jeg satt meg godt til rette i sofaen etter en heftig treningsdag. Så deilig det har vært å koble ut.
Det er første gang på fire uker at jeg har klart å ikke tenke, bare være.
Være tilstede og holde på med noe av det jeg elsker mest. Trene, bevege meg, hoppe, sprette, sparke og danse.
Trening gjør noe med meg. Jeg føler mestring, ro og glede♥
Ekstra kjekt var det å møte så mange herlige folk! Disse to chicksa har jeg blitt kjent med gjennom instagram. Tenk at jeg skulle få to så gode venninner på grunn av @funkygine 😉 Det er ikke til å unngå at det blir en liten photoshoot når vi treffes!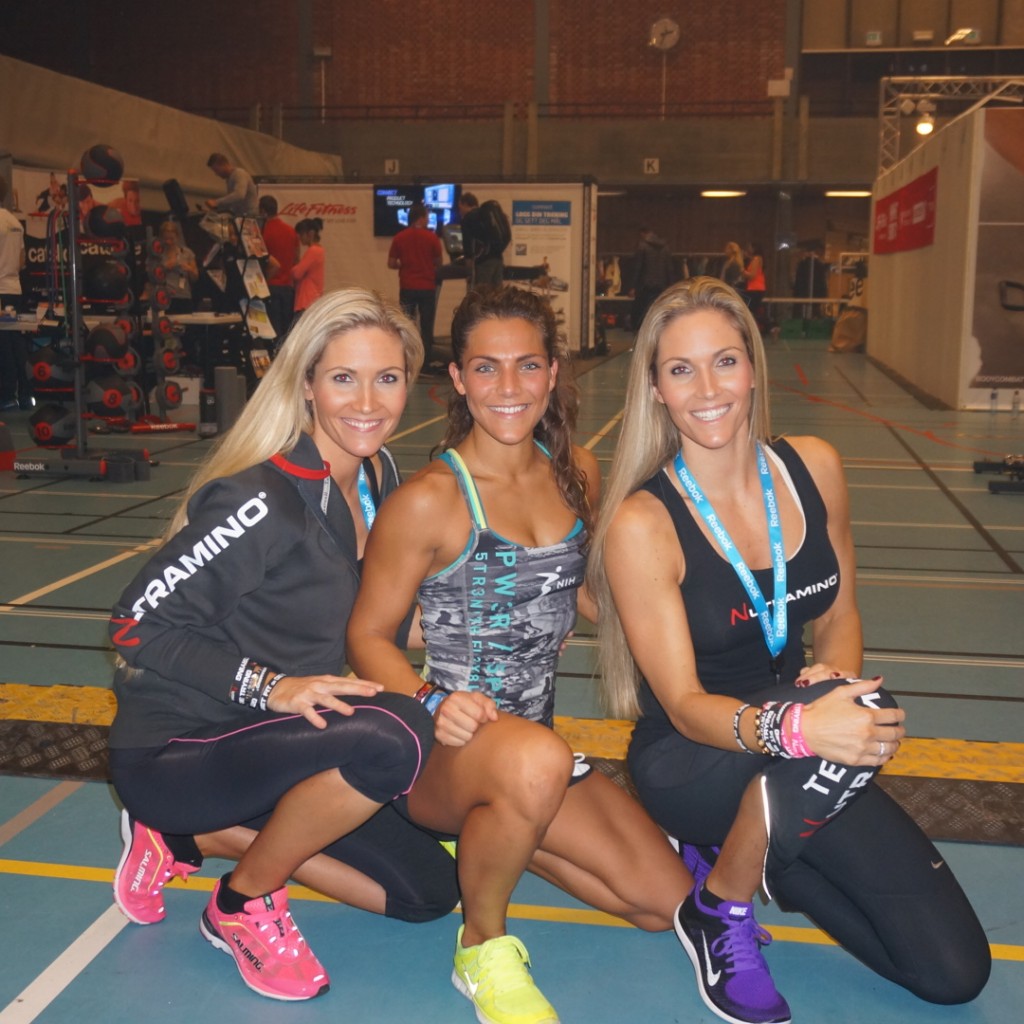 Kut å ta en prat (og en liten photo session) med crossfit queen Kristin Holte!!
På vei ut dørene oppdaget vi en stand hvor du kunne måle spenst og muskelaktivisering i biceps ved albuefleksjon. Der ble vi stående en stund eller der ble vi hoppende en stund blir vel mer riktig å si. Jeg prøvde nemlig å slå dagens rekord. Til tross for gjentatte forsøk ble jeg bare dagens tredje beste, men små marginer skilte meg og dagens beste mann!!!
Målingene ble utført av to søte gutter fra www.biomekanikk.no En fin dag med andre ord♥ God lørdag alle sammen!
– Jørgine