Det er stort sett kun om vinteren at jeg svømmer, og i dag var det veldig lenge siden forrige gang. Hadde nesten glemt hvor deilig det er.
Det har blitt mye trening i det siste og i går kjente jeg at kroppen trengte en restitusjonsøkt. Ingen tunge vekter eller høy puls og det sto mellom Bikramyoga eller en tur på Tøyenbadet. Valget falt som sagt på sistnevnte.
Svømming er kjempe god trening enten man velger å holde høyt tempo, eller moderat tempo.
For det første kan du forbedre eller vedlikeholde utholdenhet på en skånsom måte. Og om man for eksempel er skadet eller av en eller annen grunn må begrense løping/jogging, er dette et godt alternativ.
For ja, svømming er en forholdsvis skadefri aktivitet ettersom vannet gir støtte til kroppen (nesten 90 %). Derfor er en med andre ord ikke like utsatt for de muskel- og leddskadene som kan forekomme i andre mosjonsidretter.
Dessuten bruker en muskler i hele kroppen og svømming regnes derfor også som en allsidig styrketreningsform selv om du selvsagt trener selvsagt mest utsiden og innsiden av lårene, bryst, overarmer, rygg, skuldre, armstrekkere, armbøyere og mage.
Og by the way… er du gravid og syntes det er vanskelig å trene fordi magen er stor og tung? Test svømming. Jeg svømte meg gjennom to svangerskap for å holde kondisjonen vedlike!
Og en ting til… drit i at det er kjipt å ta på seg badedrakten når den gylne sommerfargen for lengst har forduftet! Og drit i at du føler deg litt ukomfortabel i stram speedo badedrakt! Alle har mer enn nok med seg selv uansett 😉
Så ta deg en svømmeøkt i løpet av vinteren! Kanskje du digger det♥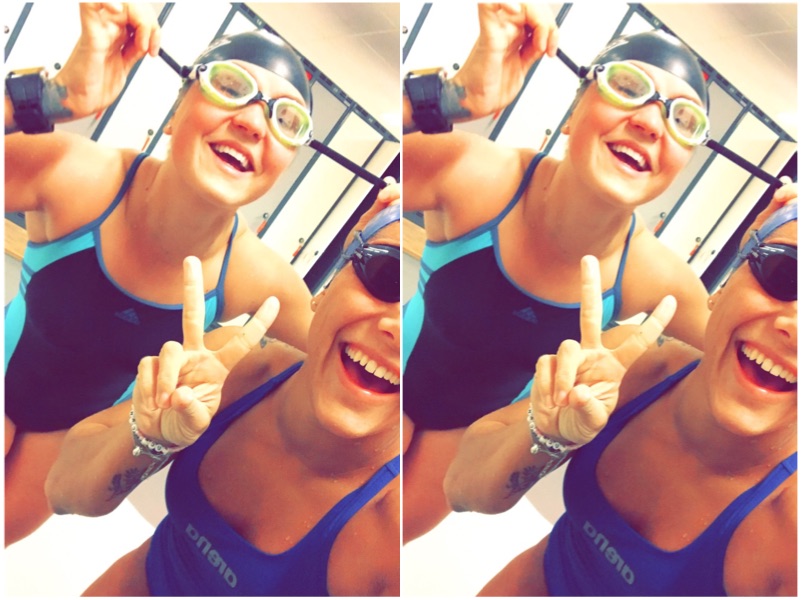 Jørgine♥