I morges døde jeg… nesten! Ja, det føltes virkelig som om jeg tok mitt siste åndedrag på slutten av hvert arbeidsintervall. Men allikevel fortsetter man…
For viljestyrken er det ikke noe i veien med. Den er der, akkurat like sterk som før. Kroppen derimot… den er jo på et helt annet sted enn tidligere. Den må med andre ord jobbe på spreng for å klare å holde tritt med hodet!!! Og det går. Såvidt.
Men nå er jeg i gang igjen! Og følelsen etter en gjennomført økt er akkurat like fantastisk som før!
Deler økten jeg gjorde med Frida i morges! Ikke for pyser (forutsatt at du faktisk presser deg til ytterpunktet da)!
Den besto av 4 arbeidsintervaller på 6 minutter, med en aktiv pause med sykling mellom hvert intervall. I hver runde er det om å gjøre å gjennomføre så mange repetisjoner som mulig av de to øvelsene som er satt opp.
Du begynner med andre ord først med 3 repetisjoner på begge øvelsene, så 5, så 8, så 13… og så langt du rekker innen 6 minutter. Deretter sykler du rolig i 4 minutter før du fortsetter til de neste to øvelsene og gjør akkurat det samme.
A) 6 min AMRAP
3 – 5 – 8 – 13 – 21 – 24 reps
Power snatch 25 kg
Wall ball 6 kg
4 minutt aktiv hvile – sykkel
B) 6 min AMRAP
3 – 5 – 8 – 13 – 21 – 24 reps
Burpees box jump over
Kettlebell swing 24 kg
4 minutt aktiv hvile – sykkel
C) 6 min AMRAP
3 – 5 – 8 – 13 – 21 – 24 reps
Front squat 40 kg
Toes to bar
4 minutt aktiv hvile – sykkel
D) 6 min AMRAP
3 – 5 – 8 – 13 – 21 – 24 reps
Deadlift  70 kg
Pull ups
4 minutt aktiv hvile – sykkel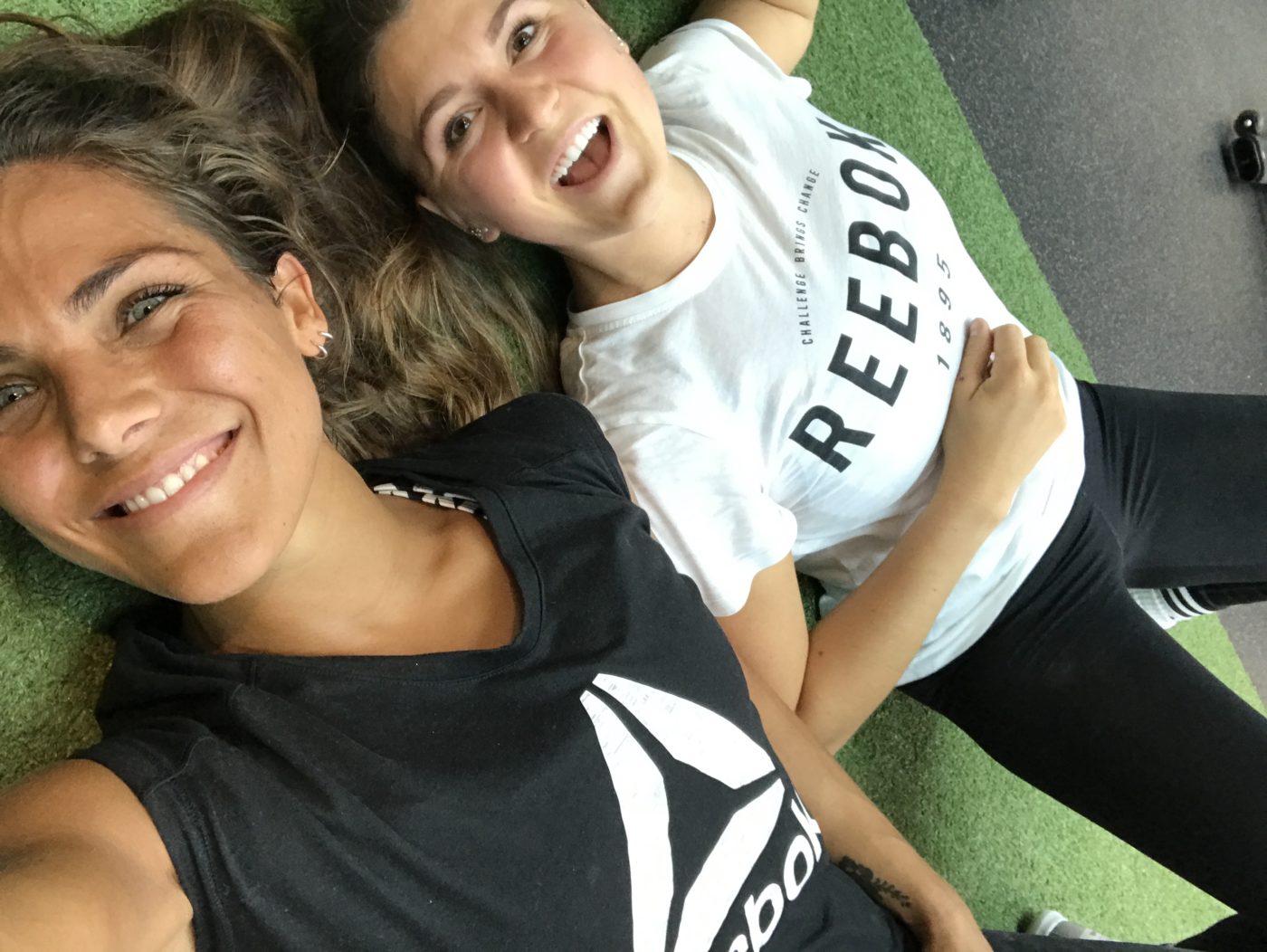 Jørgine♥