To perfekte sommersalater, med en av mine favoritt-ingredienser, quinoa! Dette er to oppskrifter med masse næringsstoffer som kan brukes både som tilbehør til for eksempel grillmat og for seg selv.
Smaker også godt i matboksen som en frisk og god lunsj!
Quinoasalat med cottage cheese på 1,2,3 
Du trenger – fire porsjoner 
2 dl quinoa (kokes med dobbel mengde vann, 4 dl)
1 hjertesalat
200 g hamburgerrygg/skinke
150 g aspargesbønner (kokes i 2-3 minutter)
150 g druer
200 g kikerter
400 cottage cheese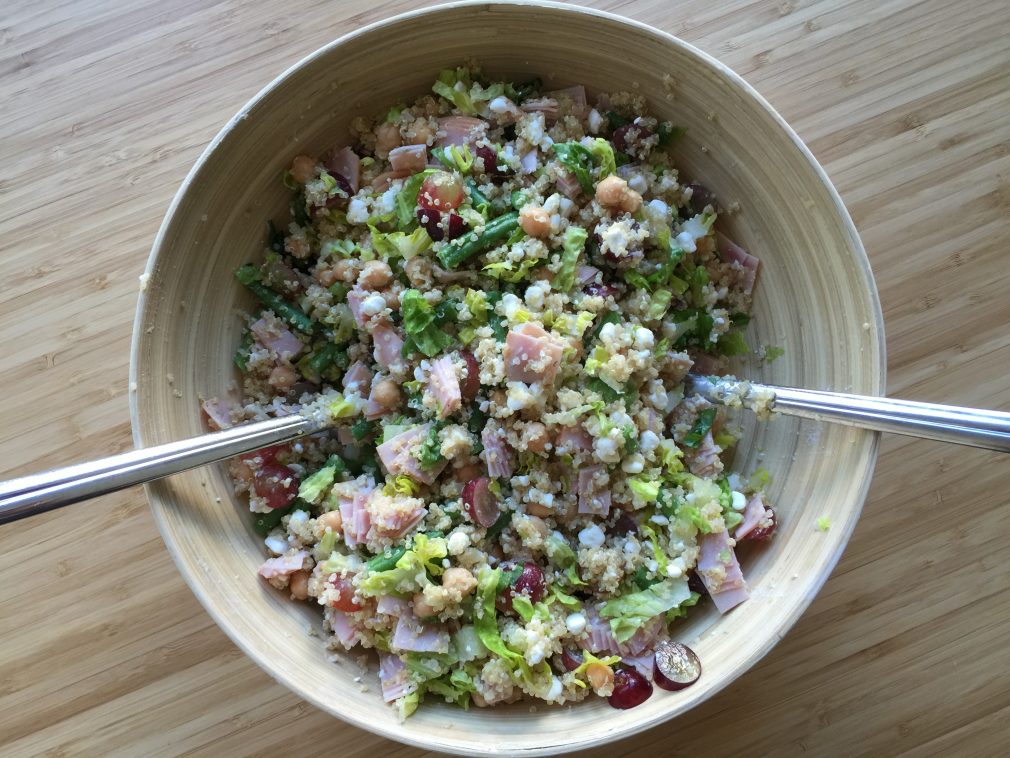 Quinoasalat med fetaost – fire porsjoner
Til salaten:
1,5 dl quinoa  (kokes med dobbel mengde vann, 3 dl)
1 pose baby leaf mix (ca. 75 gr)
½ pose sukkererter (ca. 70 g)
10-15 rå brokkolitopper
4-5 oppskårede reddiker
½ granateple
3 ss grønnelinser (bruker kartongen fra gogreen)
3 ss bønnemiks (også fra gogreen)
2 ss hakkede soltørkede tomater
3 ss fetaost
Til dressingen:
2 ss mager kesam
1 ss olivenolje
½ pressed sitron (sitronsaft)
1 ss balsamico eddik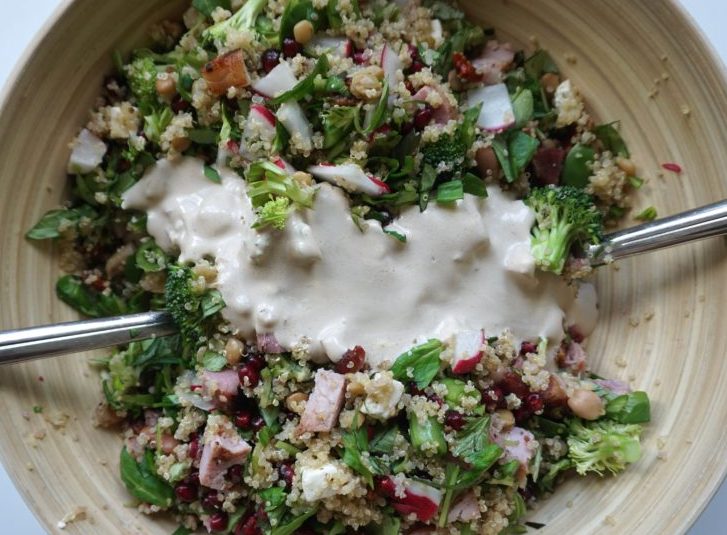 Quinoa er forresten et kjempebra alternativ til både ris, pasta og potet. I motsetning til hva mange tror, er dette ingen kornsort, men et frø. Et frø rik på proteiner, fiber og antioksidanter.
God mandag♥
Jørgine