REKLAME NIVEA
I går ettermiddag sto det to ivrige jenter og ventet på meg på Multi Court banen her på Kypros. Jeg kom fra løpetur med gruppen vår og var lettere rødsprengt, søkk våt av svette og hår i tjafser som prikken over i'en.
Et perfekt utgangspunkt for cover shoot med Shape Up!
Grunnen til at det hele ble litt hektisk var at bildene skulle skytes i den gyllne ettermiddagssolen, som Nora kalte det, så vi hadde ingen tid å miste.
Ettersom Nora skulle gjøre kroppsnær styling og sminke, var vi alle takknemlig for at jeg hadde pakket med meg deodoranten min. Et par rull av NIVEA Invisible Black and White, så var jeg freshere på et blunk. Lukte godt gjorde jeg og'!
Vi hadde tre ulike antrekk å teste, og det var selvfølgelig viktig at jeg ikke fikk flekker på klærne. Ikke særlig pent med deomerker under armene!
Men det ble aldri et problem. NIVEA Invisible Black and White motvirker nemlig flekker på klærne! Hurra for det! Og hurra for en veldig vellykket shoot, med ypperlig teamwork!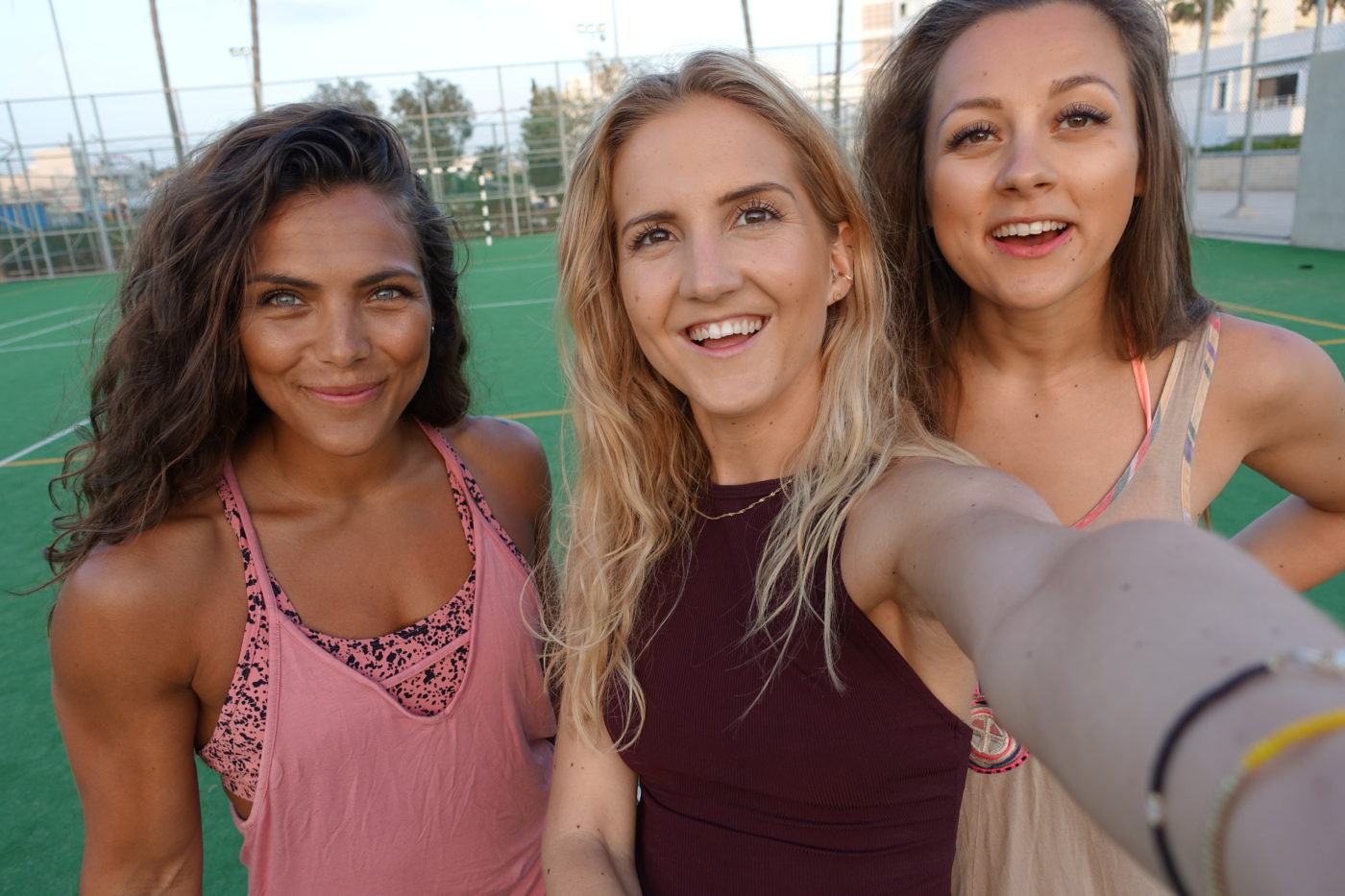 Veldig stas å få være på cover, og gleder meg sykt til å se resultatet! ♥
Jørgine