Det er forskjell på hvor hardt jeg presser meg alene, og hvor hardt jeg presser meg når jeg trener sammen med andre. Aner jeg et snev av konkurranse, setter jeg inn toppgiret.
En annen ting som varier veldig fra soloøktene til teamøktene, er øvelsesutvalget. Om jeg får bestemme selv, setter jeg stort sett opp saker og ting som jeg liker å drive med. Når andre velger, er det fort gjort at en blir tvunget til å utføre øvelser en vanligvis prøver å unngå. Enten det er fordi man ikke liker øvelsen, eller fordi en ikke er spesielt god i den.
Under gårsdagens trening gjorde begge disse punktene seg gjeldende da jeg først pushet grensene mine for å bli først ferdig med del 1 av økten. Og deretter gjennomførte en kondisjonsøkt som jeg aldri ville ha satt opp selv. Fordi den var tung… og inneholdt to hatøvelser!
Slik så økten ut♥
Del 1 – høyintensiv styrketrening 
3 runder av: 
2 lengder (ca 25 meter per lengde) farmers walk med en kettlebell i hver hånd
10 reps rykk med kettlebell (5 reps på hver hånd) 
10 reps dype push ups på kettlebell 
10 reps markløft med stang
10 reps toes to bar
10 reps hand stand push ups 
10 reps kettlebell swing 
10 reps pull ups 
Del 2 – kondisjonsøkt
5 runder av: 
1 minutt på tredemølle 
1 minutt i stakemaskin 
1 minutt på assault bike 
1 minutt på romaskin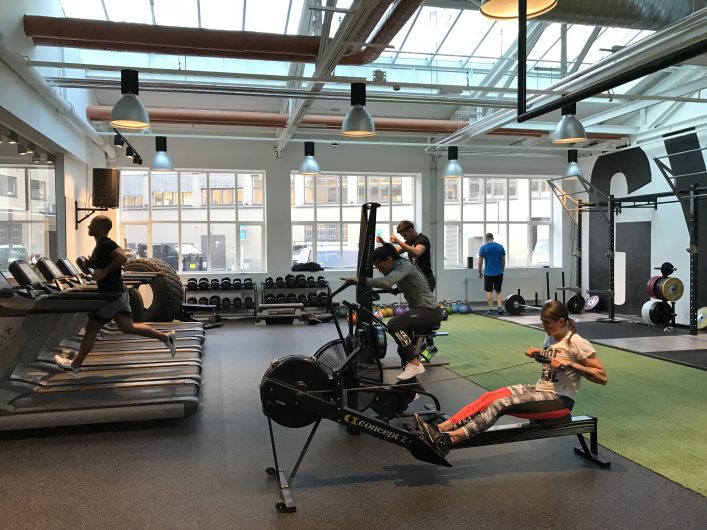 Men gud så godt det er etterpå! Og så godt det er når man klarer å presse seg selv maksimalt!
Heldige meg som har så mange bra folk å trene med♥
Jørgine