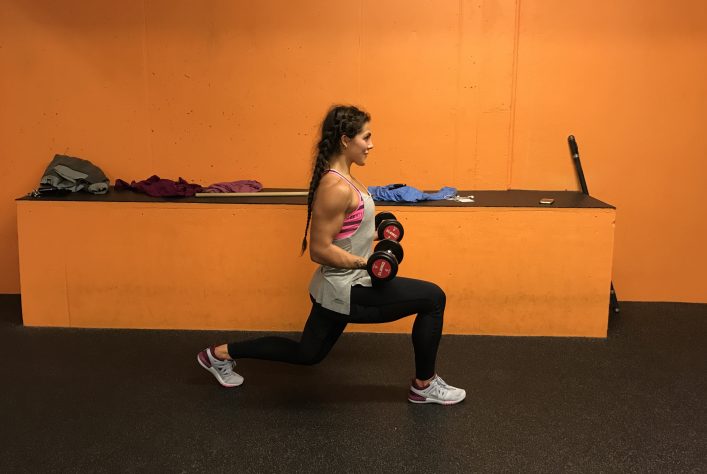 En effektiv og god treningsøkt! Perfekt til de søndagene du ikke har lyst å forlate husets fire vegger♥
Om du ikke har manualer, vær kreativ, bruk to melkekartonger eller vannflasker, to vedkubber fra vedskjulet på hytta… hva som helst egentlig.
Om det ikke blir tungt nok på grunn av for lette vekter, øk antall repetisjoner!
Økten kan også gjennomføres som en sirkeltrening. Altså et sett på hver øvelse, rett etter hverandre før du begynner på toppen og jobber deg nedover igjen.
Utfall og biceps curl – 10 reps på hvert ben x 3 sett
Knebøy og sidehev – 10 reps x 3 sett
Markløft og stående roing 10 reps x 3 sett
Tåhev og skulderpress 10 reps x 3 sett
Setehev og situps med strake armer 10 reps x 3 sett
Ha en deilig søndag! ♥
Jørgine