I helgen laget vi hjemmelaget blomkålsuppe etter ønske fra Sokrates. Jeg hentet inspirasjon fra en oppskrift jeg fant på Tine og gjorde den til min egen.
Vi doblet mengdene som står nedenfor, men til en vanlig familie med to store og to små holder denne oppskriften lenge. Dessverre er både Morten og jeg umettelige og sprenger anbefalt matbudsjett for en firmannsfamilie hver eneste måned!
Til suppen: 
1 blomkål
1 ss smør til steking
½ finhakket løk
3 dl matfløte
8 dl buljong (vann + terning)
Salt og pepper
Til garnityr:
Noen oppskårede skiver bacon
Sjampinjong
Noen brokkolitopper
Del blomkålen i biter. Smelt smør i en kjele og fres løken. Legg i blomkålen og hell i buljongen og fløten. Kok blandingen til blomkålen er myk. Kjør suppen i en mikser eller med en blender til det blir en jevn mos. Smak til med salt og pepper.
Kok brokkolitoppene. Stek baconet og sjampinjongene. Før servering tilsetter du garnityren på toppen av suppen. Om du trenger tips til godt brød, finner du oppskrift på noen superdigge grove rundtstykker her♥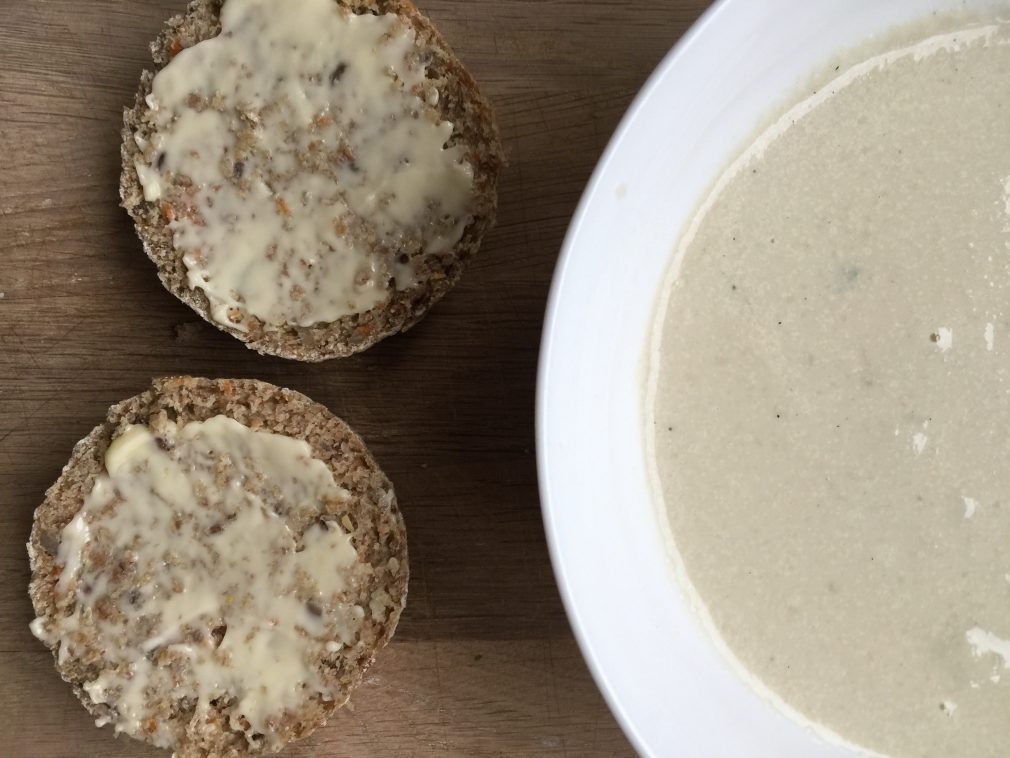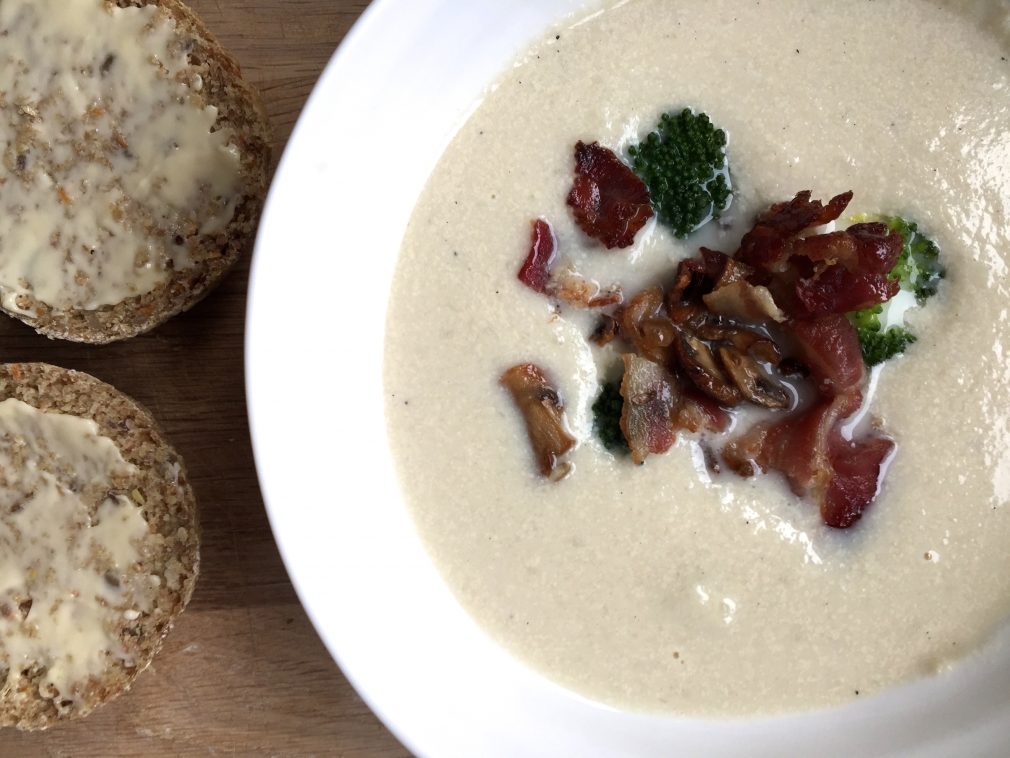 Som dere ser på det nederste bilder er det vann rundt garnityren. Grunnen til det, er at jeg ba Sundli tilsette brokkolien. Han luket dem rett ut fra pannen og puttet dem i suppen uten å sile av vannet. Typisk♥
Jørgine