Dagen før dagen!
Til tross for at dette ble en helt annen jul enn jeg hadde tenkt, så må en gjøre det beste ut av det…
Julegavene ble kjøpt inn i siste liten. Noe uvanlig for å være meg. Bruker å planlegge hva jeg skal kjøpe i oktober og kjøpe inn alle presanger i løpet av november, men i år ble jo alt helt annerledes.
Men tilbake til å gjøre det beste ut av det… gleder meg til å se mine to små åpne pakker og proppe i seg julekaker til de får mageknip♥ På juleaften er jo nesten alt lov. Da styrer kidsa showet og jeg sier sjelden nei. På 17 mai, er jeg også snille mamma. I år spurte Filippa om jeg kunne være 17-mai-mamma alle dager resten av livet. Det hadde vært kult det, å være 17-mai-mamma altså, men kan jo ikke det.
Ser at det er mye skriverier om hvordan man unngår å legge på seg i julen. Det tipses om å bytte ut pepperkaker med nøtter, poteter med grønnsaker, Kesam i stede for kremfløte og så videre og videre og videre.
Men er det egentlig den ene juleuken eller de to juleukene i året som avgjør hvor sunne vi er? For meg er svaret nei. I jula fråtser jeg. Jeg gjør det med god samvittighet fordi jeg vet at når jula er over, så er det tilbake til normalen, men frem til da, så koser jeg meg som fy. Spiser så mange pepperkaker jeg har lyst på, spiser ribbe til jeg må legge meg på sofaen for å dø litt av metthet og smeller til med en god haug med krem på fruktsalaten.
…..om jeg også kan få komme med et lite tips..: ikke la roen senke seg så fullstendig at dere glemmer å bevege dere. Det er ikke nødvendigvis et must med de knallharde treningsøktene midt opp i julekosen, men en liten kveldstur med hodelykt, en skitur for de som har snø eller bare litt lek og moro utendørs gjør godt for kropp og sjel. For min del smaker julemiddagen ekstra godt etter en forfriskende tur med familien♥
Kos dere masse masse. Ta vare på alle dere elsker, kyss og klem på alle som trenger det, spis uten dårlig samvittighet, kom dere ut en tur i frisk luft og kjenn på hvor utrolig heldige vi er som bor her vi bor og har det vi har♥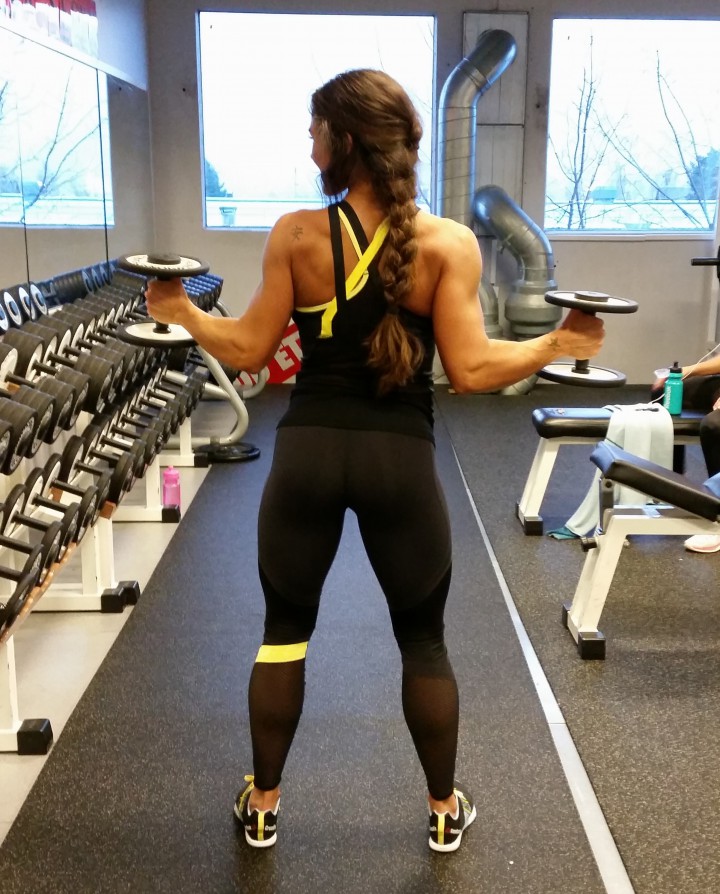 Jørgine